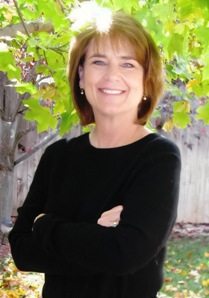 OwnerPatti Murphy is a freelance writer, media specialist, and public relations professional who has worked in the communications field since 1981. Her background includes work with corporate, government, non-profit, health, technology, sports, entertainment and media clients.
Prior to opening Murphy Media Services in 2005, Murphy managed media and public relations programs for several large government agencies in Phoenix, Arizona including the Arizona Department of Health Services, the Birth to Three Arizona Early Intervention Program and the City of Phoenix. She relocated to Boise, Idaho in 1997 to manage community relations for the Boise City Parks & Recreation department, and then public information for the regional county health department.
Over the years, Murphy's clients have been diverse, ranging from entertainers to sports, including the Purina National Diving Dog Competition, and the 2012 Exergy Tour international women's cycling race leading up to the 2012 Olympics, as well as several government agencies and other PR and marketing firms. She's won several awards, from the Idaho Press Club, Boise Advertising Federation, and others for her writing and public relations work.
In addition to her public relations work, Murphy's writing appears in numerous local, state, regional and national publications.
If you'd like more information about our public relations or freelance writing services, please give us a call at (208) 761-4202 or see the contact information here.