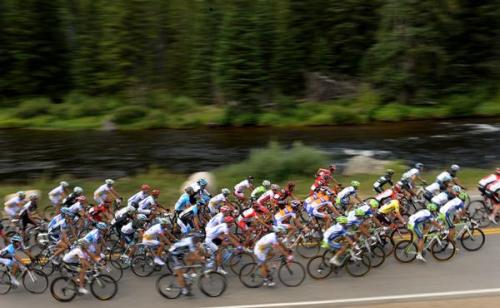 The 2012 EXERGY TOUR, a new international ladies pro cycling race, has contracted with Murphy Media Services to provide public relations and media outreach support to help launch its inaugural race in Idaho. The Exergy Tour will host 10-15 of the top ladies professional cycling teams comprised of many former, current and future National, World and Olympic Champions from around the world. The five-city competition will be the last race on the ladies pro cycling calendar where they can earn international ranking points crucial to qualifying for the upcoming London Olympic Games.
Murphy was brought on to the project by Heather Hill, Marketing, Communications and Events Director for the Exergy Tour and president of H2 Brandworks. Murphy is assisting with the development of various media materials, and the planning and coordination of press events to announce details of the Exergy Tour.
Boise-based Exergy Development Group is the title sponsor of the race. The company is one of the major independent renewable energy developers in the United States, with a focus on deploying commercially successful, socially beneficial and environmentally responsible renewable energy projects.