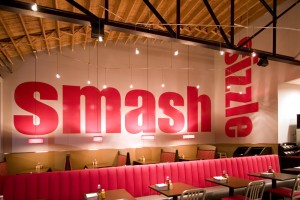 The Treasure Valley is Getting Smashed!
Smashburger, an innovative "better burger" restaurant concept, will open its first Idaho location on Aug. 19 at at 3223 East Louise Drive in Meridian, it's the first of five planned restaurants in the state. And, Lucky Us! We've been asked to help launch the new restaurant in our local area – our job is to assist with media relations and help create a "buzz."
Known among burger lovers for the cooking method used to create the perfect burger, Smashburgers are either a one-third or half-pound ball of one hundred percent Angus beef – fresh, never frozen – smashed on a flat grill to sear in juicy flavor. To further the "better burger" experience, Smashburgers are served on butter-toasted buns and topped with a selection of real cheeses, the freshest produce and unique toppings, including haystack onions, guacamole or even a fried egg.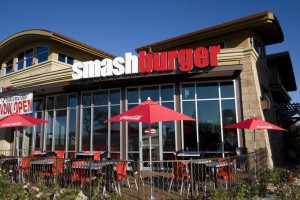 Smashburgers can be paired with sides like veggie frites and rosemary and garlic-seasoned Smashfries. Diners can also enjoy Häagen-Dazs shakes and root beer floats with their meal.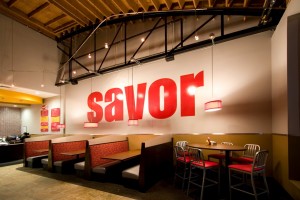 There also are Smashdogs, Smashchicken and Smashsalads. A regional menu created specifically for Idaho will be available at statewide stores. It includes:
The Idaho Smashburger or Smashchicken made with potato chips, cheddar cheese, lettuce, tomato, onion and mayo on a potato bun.
The new Huckleberry shake.
Local bottled beer.
Smashburger plans to open five Idaho locations over the next few years, and is scheduled to open between 30 and 60 new restaurants nationwide by the end of 2009.